Powerland Team - 2/18/2023
The Tachyon Has Arrived In Germany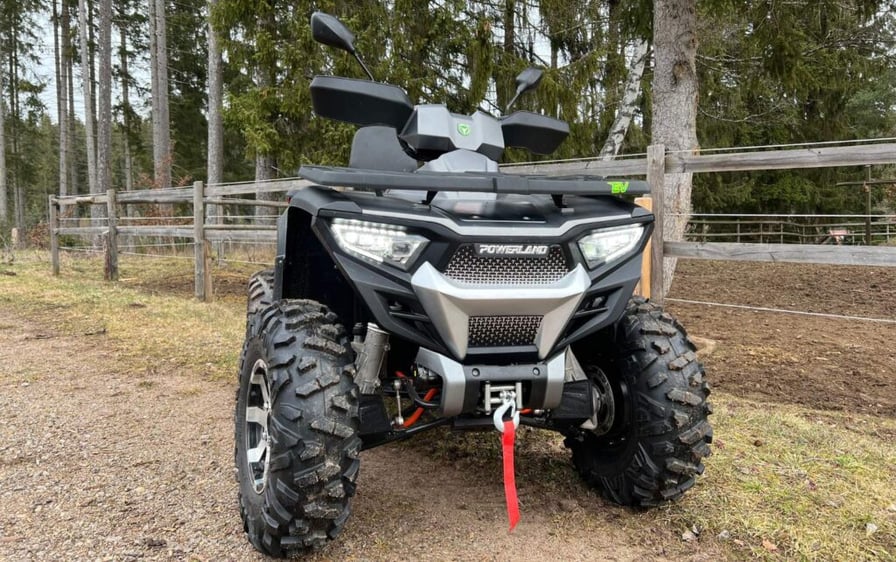 The wait is finally over for off-road enthusiasts in Germany! The Tachyon, the all-electric ATV that has been taking the world by storm, is now available in Germany. The first unit has already shipped, and adventure seekers can now experience the thrill of the Tachyon's electrifying performance and eco-friendly ride.
The Tachyon's debut in Germany marks a significant step forward in the global expansion of the brand. The company is committed to bringing the joy of off-road adventure and sustainability to a broader audience, and its arrival in Germany is proof of this commitment.
The first unit of the Tachyon has already shipped, and adventure seekers in Germany can expect to experience a range of exciting features, such as the Tachyon's rugged design, advanced suspension system, and powerful electric motors. With the Tachyon now available in Germany, there has never been a better time to get behind the wheel of this game-changing all-electric ATV.
In conclusion, the Tachyon is now available in Germany, and adventure enthusiasts can finally experience the vehicle's exceptional capabilities. Its electric motor technology, zero-emissions, and exceptional performance make it an ideal choice for adventure seekers who want to explore the great outdoors in a sustainable way. So, what are you waiting for? Get ready to experience the Tachyon's thrilling performance and see first-hand how it is leading the way in eco-friendly off-road vehicles.